Butte Hospice on Action News Now About our Upcoming Five Wishes Event!
Butte Hospice recently had the privilege of being guests on Action News Now in honor of National Hospice Month. Bronson and Erica were able to share some facts about hospice as well as details about the upcoming Five Wishes event we will be hosting. The event will be on Wednesday November 14, 2018 from 12-1pm at our office located at 10 Constitution Dr. (Philadelphia Square) in Chico.
Here is a clip from the show in case you missed it!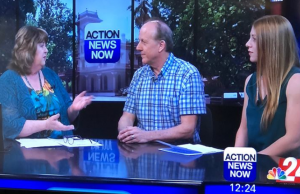 If clicking on the above image doesn't work, please copy and paste this url into your browser: https://www.actionnewsnow.com/content/news/Butte-Home-Health–Hospice-Offers-5-Wishes-Presentation–498966581.html