Butte Home Health Appoints New Executive Director
Chico, CA – The Board of Directors of Butte Home Health is pleased to announce the appointment of Robert Love as the organization's Executive Director. Butte Home Health is a non-profit dedicated to serving the community with home healthcare as well as hospice services in Butte, Glenn, and Tehama counties.
"We're pleased that Rob has taken on this leadership role," said Donna Heller, President of the Board. "His broad knowledge of the industry combined with innovative ideas to serve the community makes him well positioned to lead us going forward. His passion and commitment to our cause coupled with his deep knowledge of our work will enable him to plan effectively for the future, expand our programs, and introduce innovative approaches to serving our community."
Butte Home Health founder Brooke Quilici, who served as the Executive Director, will remain with the organization during the transition period and will take a seat on the Board of Directors upon retirement.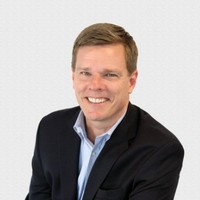 "I'm excited to join the team and help shape the next evolution of Butte Home Health," said Mr. Love, "With a focus on fostering the most talented clinical team in the area who believes in our mission of serving our patients and their families, we envision an organization that is an invaluable asset to the community."
Robert Love started his relationship with Butte Home Health eighteen years ago with an internship. Shortly thereafter, he was hired to manage the Community Education team and eventually became Assistant Administrator. In 2010 he began a career in technology for home health and hospice providers as the VP of Sales and Marketing at CareVoyant, and later as the Head of Marketing at DeVero and as the home health and hospice solutions marketing expert at Netsmart.
A Chico native, Robert holds an MBA from the UC Davis Graduate School of Management and a BA from CSU Chico.
About Butte Home Health
Butt
e Home Health (BHH) is a 501(c)(3) founded in 1984 in Chico, California by Mike and Brooke Quilici. BHH is a State-Licensed, Medicare-Certified home health agency; Non-Profit and Community Owned.
In 1987, Butte Home Health became the First Free Standing, Nonprofit, Medicare-Certified Hospice in Northern California.
Today, our Home Care and Hospice Programs continue to be on the cutting edge of new methods and approaches to the care of patients and their families.
Our motto, "A Promise of Excellence" is reflected in our staff and services as we strive for excellence in patient care at all levels.